Our Products
We publish world-class information materials to help you grow your consulting business. And we are creating new trainings monthly!
See Our Full Product Suite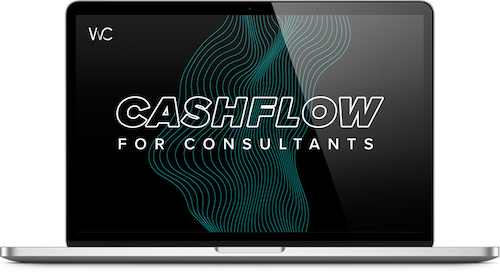 Cashflow for Consultants
Taylor shows you step-by-step how to turn your small consulting business into a legitimate reputable asset that can generate long-term wealth.
Grab Your Copy Now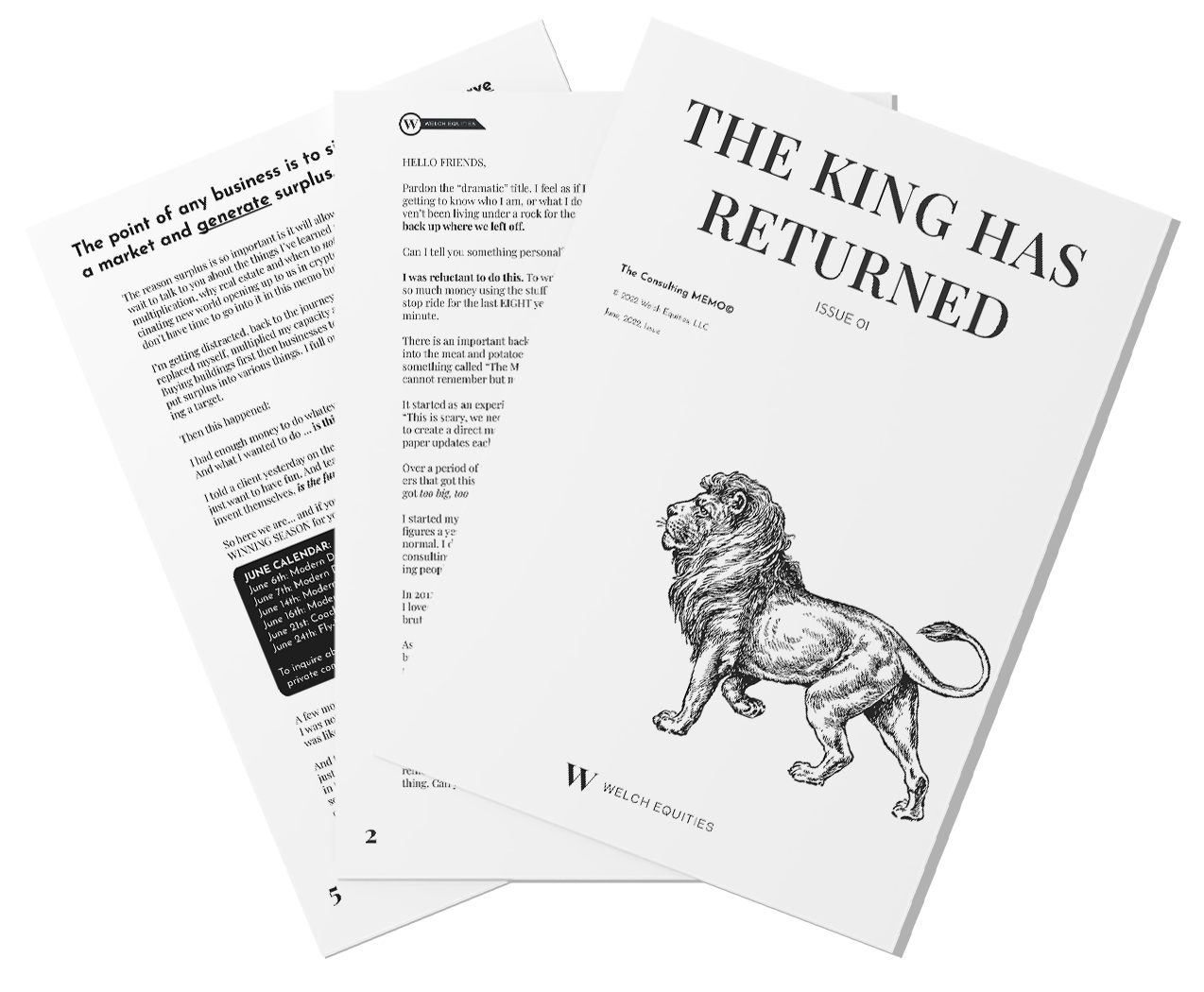 The Consulting Memos
Monthly reports outlining the most up-to-date strategies & models we are using to grow profitable, enjoyable consulting business… delivered straight to your door each month
Become a Subscriber Today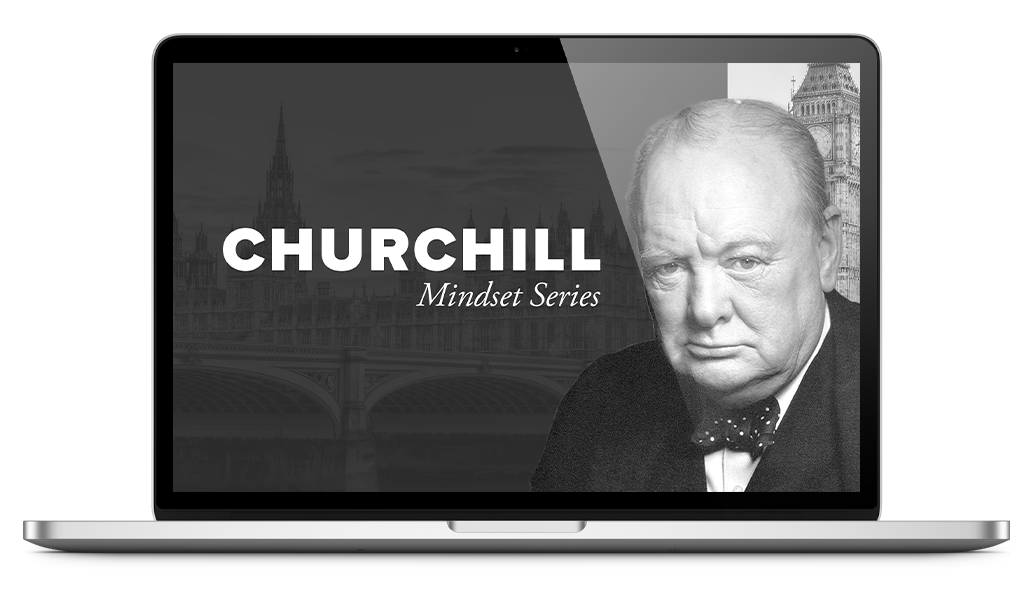 Churchill Mindset Series
Grab the four-part achievement "operating system" modeled directly from the life, challenges & successes of Winston Churchill.
Grab Your Copy Now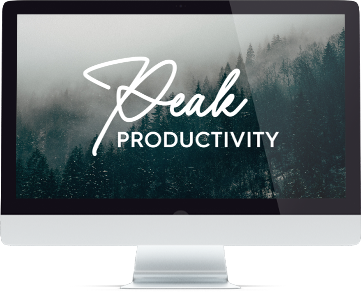 Peak Productivity
Overcome one of the biggest obstacles to growing any business – your TIME. This re-formulated productivity system helps you unlock your most lethal self.
Grab Your Copy Now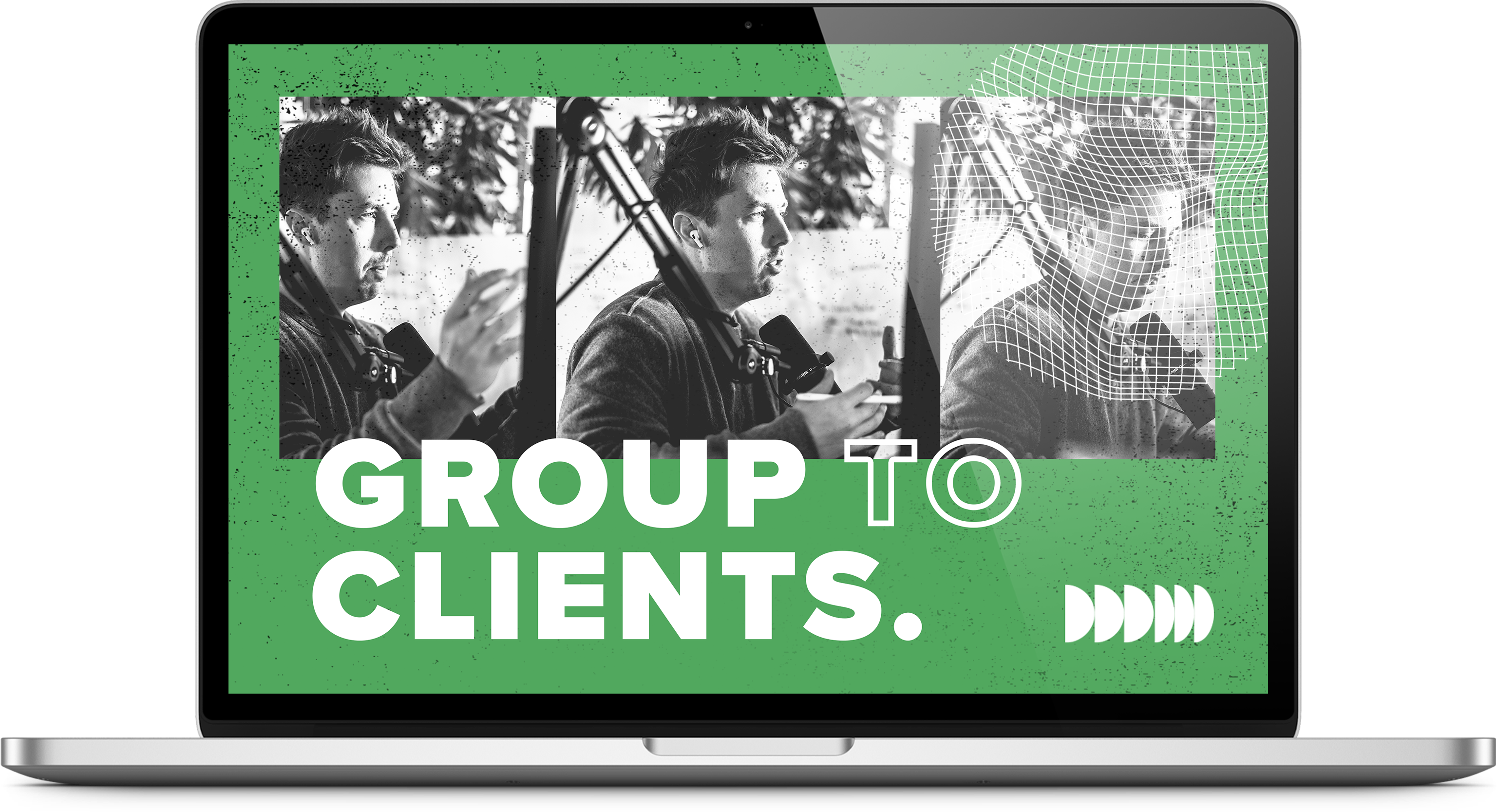 Group to Clients
The new "unicorn" client acquisition system from Taylor Welch! Group to Clients shows you the exact 4-step system we're using to turn free group members into monthly revenue.
Grab Your Copy Now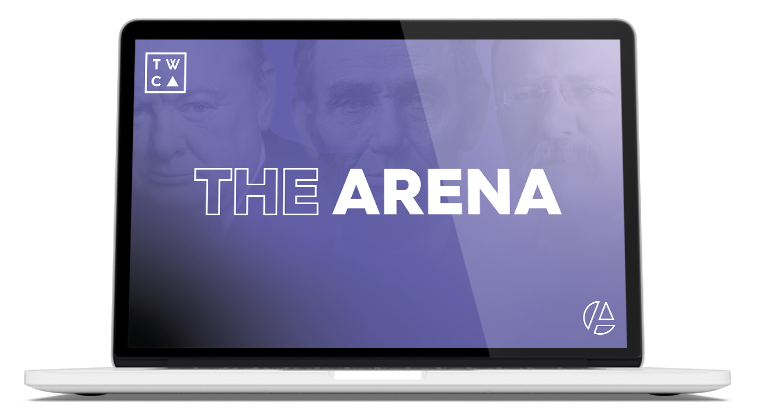 The Arena
Want to become the strongest version of yourself in just 40-minutes/week… while also getting instant access to every front end product we release (under a certain price point)? Check out our premier mindset coaching membership, the Arena!
Grab Your Copy Now
Events & Workshops
Join us for a variety of in-person and virtual events.
Event categories include:
Sales

Marketing

Operations 

Finance 

General
Inquire About Upcoming Events